Red Line Full SET (+ FREE Gifts)
Ingredients
Red Toner
Water, Methyl Gluceth-20, Alcohol, Niacinamide, Butylene Glycol, Beta-Glucan, Glycerin, Betaine, Acrylates/C10-30 Alkyl Acrylate Crosspolymer, Triethanolamine, Allantoin, Colloidal Sulfur, Chlorphenesin, Zanthoxylum Piperitum Fruit Extract, Pulsatilla Koreana Extract, Usnea Barbata (Lichen)  xtract, Adenosine, Salvia Sclarea (Clary) Extract, Hyacinthus Orientalis (Hyacinth) Extract, Propanediol, Disodium EDTA, Zingiber Officinale (Ginger)  oot Extract, Camellia Japonica Leaf Extract, Salicylic Acid, Phellodendron Amurense Bark Extract, Citrus Paradisi (Grapefruit) Seed Extract, Magnolia  fficinalis Bark Extract, Sophora Angustifolia Root Extract, Citrus Paradisi (Grapefruit) Fruit Extract, 1,2-Hexanediol, Salix Alba (Willow) Bark Extract, Benzyl Alcohol, Lavandula Angustifolia (Lavender) Water, Borago Officinalis Extract, Chamomilla Recutita (Matricaria) Flower/Leaf Extract, Centaurea  yanus Flower Extract, Ovalicin, Ethylhexylglycerin, Melaleuca Alternifolia (Tea Tree) Leaf Oil
-
Red Serum
Water, Dipropylene Glycol, Xylitol, Propylene Glycol, Alcohol, Sorbitol, PEG/PPG-17/6 Copolymer, Dimethicone/Vinyl Dimethicone Crosspolymer, Diethoxyethyl Succinate, Portulaca Oleracea Extract, PEG-60 Hydrogenated Castor Oil, Polyacrylamide, Betaine, Butylene Glycol, Phenoxyethanol, C13-14 Isoparaffin, Triethanolamine, Dipotassium Glycyrrhizate, Salicylic Acid, C12-14 Pareth-12, Carbomer, Colloidal Sulfur, Tocopheryl Acetate, Laureth-7
, Melaleuca Alternifolia (Tea Tree) Leaf Oil, Zanthoxylum Piperitum Fruit Extract, Pulsatilla Koreana Extract, Usnea Barbata (Lichen) Extract, Disodium EDTA, Fragrance, Glycerin, Propanediol, Zingiber Officinale (Ginger) Root Extract, Platycodon Grandiflorum Root Extract, Camellia Japonica  eaf Extract, Centella Asiatica Extract, Polygala Tenuifolia Root Extract, Salix Alba (Willow) Bark Extract, Phellodendron Amurense Bark Extract, Citrus  aradisi (Grapefruit) Seed Extract, Magnolia Officinalis Bark Extract, Rhus Semialata Gall Extract, Camellia Sinensis Leaf Extract, Taraxacum Officinale  Dandelion) Rhizome/Root Extract, Oryza Sativa (Rice) Extract, Benzyl Alcohol, Lavandula Angustifolia (Lavender) Water, Borago Officinalis Extract, Artemisia Vulgaris Extract, Chamomilla Recutita (Matricaria) Flower/Leaf Extract, Salvia Sclarea (Clary) Extract, Hyacinthus Orientalis (Hyacinth) Extract (Hyacinthus Orientalis Extract), Centaurea Cyanus Flower Extract, Tocopherol, Ovalicin, Blue 1 (CI 42090), Sophora Angustifolia Root Extract, Melia Azadirachta Extract, Citrus Paradisi (Grapefruit) Fruit Extract
-
Red Cream
Water, Glycerin, Stearyl Alcohol, Niacinamide, Beeswax, Ceresin, Hydrogenated Polyisobutene, PEG-100 Stearate, Glyceryl Stearate, Dimethicone, Cetyl Ethylhexanoate, Emu Oil, Colloidal Sulfur, Polysorbate 60, Beta-Glucan, Cetearyl Alcohol, Sorbitan Stearate, Melaleuca Alternifolia (Tea Tree)  eaf Oil, Butyrospermum Parkii (Shea) Butter, Triethanolamine, Carbomer, Tocopheryl Acetate, Butylene Glycol, Cetearyl Glucoside, Lavandula  ngustifolia (Lavender) Oil, Betaine, Zanthoxylum Piperitum Fruit Extract, Pulsatilla Koreana Extract, Usnea Barbata (Lichen) Extract, Disodium EDTA, BHT, Salicylic Acid, Salvia Sclarea (Clary) Extract, Propanediol, Hyacinthus Orientalis (Hyacinth) Extract, Adenosine, Zingiber Officinale (Ginger) Root  xtract, Camellia Japonica Leaf Extract, Lavandula Angustifolia (Lavender) Water, Borago Officinalis Extract, Chamomilla Recutita (Matricaria)  lower/Leaf Extract, Phellodendron Amurense Bark Extract, Citrus Paradisi (Grapefruit) Seed Extract, Sodium Hyaluronate, Centaurea Cyanus Flower  xtract, Magnolia Officinalis Bark Extract, Phenoxyethanol, Benzyl Alcohol, 1,2-Hexanediol, Salix Alba (Willow) Bark Extract, Sophora Angustifolia Root  xtract, Citrus Paradisi (Grapefruit) Fruit Extract, Ethylhexylglycerin, Ovalicin
-
Red Foam Cleanser 120ml
Water/Aqua/Eau, Glycerin, Palmitic Acid, Stearic Acid, Lauric Acid, Myristic Acid, Potassium Hydroxide, Glyceryl Stearate SE , Cocamide DEA, Propylene Glycol, Cera  Alba/Beeswax/Cire d'abille, Cocamidopropyl Betaine, Glycol Distearate, PEG-60, Hydrogenated Castor Oil, Salicylic Acid, Phenoxyethanol, Sodium Chlorid, Chlorphenesin, Tocopheryl Acetate, Alcohol, Disodium EDTA, BHT, Sophora Angustifolia Root Extract 
Red Toner Water, Methyl Gluceth-20, Alcohol, Niacinamide, Butylene Glycol, Beta-Glucan, Glycerin, Betaine, Acrylates/C10-30 Alkyl Acrylate Crosspolymer, Triethanolamine, Allantoin, Colloidal Sulfur, Chlorphenesin, Zanthoxylum Piperitum Fruit Extract, Pulsatilla Koreana Extract, Usnea Barbata (Lichen) xtract, Adenosine, Salvia Sclarea (Clary) Extract, Hyacinthus Orientalis (Hyacinth) Extract, Propanediol, Disodium EDTA, Zingiber Officinale (Ginger) oot Extract, Camellia Japonica Leaf Extract, Salicylic Acid, Phellodendron Amurense Bark Extract, Citrus Paradisi (Grapefruit) Seed Extract, Magnolia fficinalis Bark Extract, Sophora Angustifolia Root Extract, Citrus Paradisi (Grapefruit) Fruit Extract, 1,2-Hexanediol, Salix Alba (Willow) Bark Extract, Benzyl Alcohol, Lavandula Angustifolia (Lavender) Water, Borago Officinalis Extract, Chamomilla Recutita (Matricaria) Flower/Leaf Extract, Centaurea yanus Flower Extract, Ovalicin, Ethylhexylglycerin, Melaleuca Alternifolia (Tea Tree) Leaf Oil - Red Serum Water, Dipropylene Glycol, Xylitol, Propylene Glycol, Alcohol, Sorbitol, PEG/PPG-17/6 Copolymer, Dimethicone/Vinyl Dimethicone Crosspolymer, Diethoxyethyl Succinate, Portulaca Oleracea Extract, PEG-60 Hydrogenated Castor Oil, Polyacrylamide, Betaine, Butylene Glycol, Phenoxyethanol, C13-14 Isoparaffin, Triethanolamine, Dipotassium Glycyrrhizate, Salicylic Acid, C12-14 Pareth-12, Carbomer, Colloidal Sulfur, Tocopheryl Acetate, Laureth-7 , Melaleuca Alternifolia (Tea Tree) Leaf Oil, Zanthoxylum Piperitum Fruit Extract, Pulsatilla Koreana Extract, Usnea Barbata (Lichen) Extract, Disodium EDTA, Fragrance, Glycerin, Propanediol, Zingiber Officinale (Ginger) Root Extract, Platycodon Grandiflorum Root Extract, Camellia Japonica eaf Extract, Centella Asiatica Extract, Polygala Tenuifolia Root Extract, Salix Alba (Willow) Bark Extract, Phellodendron Amurense Bark Extract, Citrus aradisi (Grapefruit) Seed Extract, Magnolia Officinalis Bark Extract, Rhus Semialata Gall Extract, Camellia Sinensis Leaf Extract, Taraxacum Officinale Dandelion) Rhizome/Root Extract, Oryza Sativa (Rice) Extract, Benzyl Alcohol, Lavandula Angustifolia (Lavender) Water, Borago Officinalis Extract, Artemisia Vulgaris Extract, Chamomilla Recutita (Matricaria) Flower/Leaf Extract, Salvia Sclarea (Clary) Extract, Hyacinthus Orientalis (Hyacinth) Extract (Hyacinthus Orientalis Extract), Centaurea Cyanus Flower Extract, Tocopherol, Ovalicin, Blue 1 (CI 42090), Sophora Angustifolia Root Extract, Melia Azadirachta Extract, Citrus Paradisi (Grapefruit) Fruit Extract - Red Cream Water, Glycerin, Stearyl Alcohol, Niacinamide, Beeswax, Ceresin, Hydrogenated Polyisobutene, PEG-100 Stearate, Glyceryl Stearate, Dimethicone, Cetyl Ethylhexanoate, Emu Oil, Colloidal Sulfur, Polysorbate 60, Beta-Glucan, Cetearyl Alcohol, Sorbitan Stearate, Melaleuca Alternifolia (Tea Tree) eaf Oil, Butyrospermum Parkii (Shea) Butter, Triethanolamine, Carbomer, Tocopheryl Acetate, Butylene Glycol, Cetearyl Glucoside, Lavandula ngustifolia (Lavender) Oil, Betaine, Zanthoxylum Piperitum Fruit Extract, Pulsatilla Koreana Extract, Usnea Barbata (Lichen) Extract, Disodium EDTA, BHT, Salicylic Acid, Salvia Sclarea (Clary) Extract, Propanediol, Hyacinthus Orientalis (Hyacinth) Extract, Adenosine, Zingiber Officinale (Ginger) Root xtract, Camellia Japonica Leaf Extract, Lavandula Angustifolia (Lavender) Water, Borago Officinalis Extract, Chamomilla Recutita (Matricaria) lower/Leaf Extract, Phellodendron Amurense Bark Extract, Citrus Paradisi (Grapefruit) Seed Extract, Sodium Hyaluronate, Centaurea Cyanus Flower xtract, Magnolia Officinalis Bark Extract, Phenoxyethanol, Benzyl Alcohol, 1,2-Hexanediol, Salix Alba (Willow) Bark Extract, Sophora Angustifolia Root xtract, Citrus Paradisi (Grapefruit) Fruit Extract, Ethylhexylglycerin, Ovalicin - Red Foam Cleanser 120ml Water/Aqua/Eau, Glycerin, Palmitic Acid, Stearic Acid, Lauric Acid, Myristic Acid, Potassium Hydroxide, Glyceryl Stearate SE , Cocamide DEA, Propylene Glycol, Cera Alba/Beeswax/Cire d'abille, Cocamidopropyl Betaine, Glycol Distearate, PEG-60, Hydrogenated Castor Oil, Salicylic Acid, Phenoxyethanol, Sodium Chlorid, Chlorphenesin, Tocopheryl Acetate, Alcohol, Disodium EDTA, BHT, Sophora Angustifolia Root Extract
Customer Reviews
Write a Review
Ask a Question
05/28/2020
ella b.
United States
I recommend this product
Medicube
I purchased this product a week from now. Well for me there's no changes yet, but I'm hoping that this product will give me the best result that I wanted.
05/27/2020
Tram
United States
I recommend this product
Great for acne skin
I was so impressed with this line! I've been struggling with my acne around my neck area due to hormones change. I'm so glad I used this it helps so much with my acne
05/26/2020
Ilda
United States
I recommend this product
WOOOW!!
my skin improved so much after using the red line. i could actually see the difference after using this, my skin became soft asf, it control my oily skin, my acne got better, blackheads were disappearing. i can't believe this actually work and would buy this again. medicube is definitely worth buying again. sorry for the quality (photos)
05/25/2020
Jennifer
United States
I recommend this product
Love it!
Quality & packaging 5 ⭐️. Shipping 2 ⭐️, took almost a month before i got them. I'm using them for 1 week now, my acnes are gone, my pores are starting to get smaller, no irritation as of this time, my white heads almost gone, before everytime i press my nose there's a lot of white heads coming but now it's almost gone. No magic of course, i know it will take time before you really see the result, specially with my acne prone skin, for now i like what i'm seeing, everything is doing good. I will definitely continue to buy these products. I was using SKII before & didn't do any improvement on my skin & they are expensive.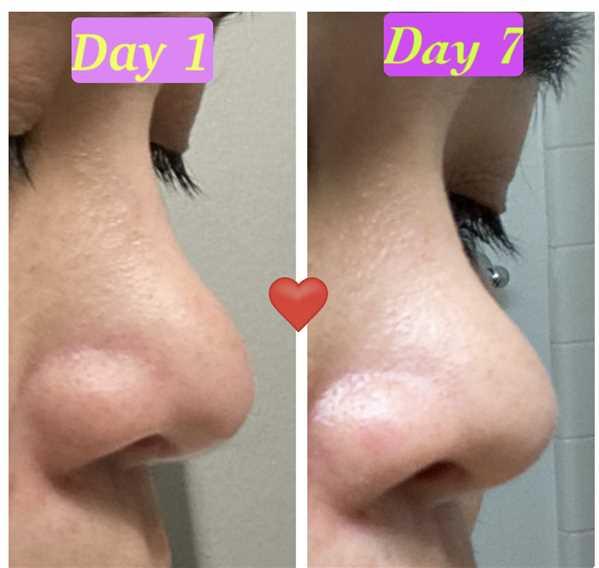 05/22/2020
Angela R.
United States
I recommend this product
It Works But Take a Piece of Advice from Me
Check out the comparison of my left cheek. When I first tried it out on my pimples, the pimples shrinked immediately in next morning so I was really thrilled to see a such fast result. So I continued to do daily routine using this set. My right cheek cleared out fast in two weeks while my left cheek took much longer than expected. It took more than a month to clear out most of acne on my left cheek. I suspect my left cheek is stubborn so it is not the set's fault. I will say this set really work on acne-prone skin!! Anyway, still, I noticed after three weeks of using this set, the cleanser caused my skin to try out causing itchiness and dryness so I stopped using this cleanser and my skin got better. So you all people who have sensitive skin like me, please consider this advice if you want to buy full set. I only use toner and serum most of the time and apply cream if pimples show up on my skin. My skin is sensitive to serum and cream but it can manage them okay but I am still careful with them though. Overall, I was very satisfied with fast results from using this set and will buy only toner and cream in the future. :D
05/21/2020
Lia T.
United States
I recommend this product
I got the products. I
I got the products. I am using it now I'm waiting for the result to see if my skin will work on my skin.
05/21/2020
Lisa C.
United States
I recommend this product
I LOVE THIS PRODUCT!!!!
I received my purchase a day ago and started using on the same day. My skin felt so good after the first use! I'm definitely going to order more and try other products they have!
05/21/2020
Genecy C.
United States
I recommend this product
So far so good
Smells light and good coverage with minimal product.
05/16/2020
Hailey C.
United States
I recommend this product
Nice!
I've only been using it a couple of days but I can see and feel the difference especially near my nose area. Great just like the other products!
05/14/2020
Jeannie R.
United States
05/11/2020
RR
United States
I recommend this product
Worked for my daughter
My daughter started using this a week ago and you can see the difference. She had pimples in the forehead when we received it so she started using it. The next day it went away unlike the medicated cream she previously used. She felt her skin feels soft and better than before.
05/11/2020
Liz
United States
I recommend this product
Great value
love this product
05/08/2020
Hyun S.
United States
I recommend this product
It works!
It's been only few days using this set. I can see dramatic change. Will keep using this product. Highly recommend.
05/05/2020
Puthida R.
United States
I recommend this product
Very good
I like it so much, thank you !
05/01/2020
Stephanie
United States
I recommend this product
Worked for me!
I have been trying to find a solution for my acne prone skin. My skin condition changes a lot. Sometimes it is dry, sometimes oily, sometimes I have so many breakouts! I had heard good things about Medicube, and I am glad I tired them. I ordered the Red line full set and I was pleased. I attached photo of what my skin looks like right now. There is still some red spots, but they are smooth and not bumps. Much improved from before. I have been using this for 3-4 months. Cleanser: This is a nice cleanser. It doesn't sting or react with your face like some acne washes do. There is no benzoyl peroxide and instead a small amount of salicylic acid. I would not say that this is the most amazing cleanser. I can take it or leave it, but it did it's job. It leaves skin feeling fresh and cool- like mint feeling on your face. I currently use this cleanser in the morning and Paula's Choice Clear line cleanser at the night. Toner: The toner is very unique. Unlike most toners it is gel like and not liquidey. I was weirded out by the texture at first, but I have come to like it. I would give it an 8/10. It works well with all of these products. It does not give that tingle or sting feeling that some acne toners do (think pro-active or any other toner with benzoyl peroxide.) This toner has no Benzoyl Peroxide or salicylic acid (from what I could see in ingredients list). Because of that, I actually have been paring this with alba bontica's acne toner that does have benzoyl peroxide. I just need.... a little more for my toners to fight acne. Serum: This is really what sold me on the whole line. I love this thing. Out of the whole line this has made the biggest difference in stabilizing my skin and preventing future pimples. I cannot recommend enough. It has little to no smell and it somehow just makes your skin.... better? I do not know how to describe it, I forgot to use for a week and my skin started going downhill again. Cream: It's... fine? I do not know how to rate this. To be honest, I did not use it a ton. My skin was very moisturized when I was using this line and I felt like moisturizing twice a day was way too much. I only used it once a day and it felt kinda heavy. It is not something I would re-order if it did not come in a set. I feel like there are comparable, less expensive, moisturizers out there. All in all- I want to re-order the serum and the toner. They worked really well together. The other products I will be switching out for less expensive or- quicker to order products. But, if this was less expensive I would re-order the whole line.