Soothing and non-irritating serum
Suitable for acne-prone skin
Contains over 29 natural plant extracts and oils
Clinically proven as non-irritating and suitable for acne skin

Red Serum contains highly concentrated tea tree oil and other components to specifically soothe and moisturize and is very effective for treating troubled skin. It also has a high absorbency rate that quickly targets troubled skin. Use before denser and richer creams for best results. It is also certified as non-comedogenic, use it without worrying about clogged pores or pimple formation.

Red Serum contains patented 'ovalicin' to balance sebum production and treat severe acne. It targets the main cause of severe acne, which is excessive sebum, to improve skin and acne.

Weight: 30ml
Key Ingredients
Ovalicin
Maintains and balances sebum production
Japanese prickly ash extract
Protection and defense barrier
Green tea extract
Calm sensitive skin
Full Ingredient
How to use
1. After cleansing, apply an adequate amount on the face
2. Gently pat for better absorption
Red Serum Water, Dipropylene Glycol, Xylitol, Propylene Glycol, Alcohol, Sorbitol, PEG/PPG-17/6 Copolymer, Dimethicone/Vinyl Dimethicone Crosspolymer, Diethoxyethyl Succinate, Portulaca Oleracea Extract, PEG-60 Hydrogenated Castor Oil, Polyacrylamide, Betaine, Butylene Glycol, Phenoxyethanol, C13-14 Isoparaffin, Triethanolamine, Dipotassium Glycyrrhizate, Salicylic Acid, C12-14 Pareth-12, Carbomer, Colloidal Sulfur, Tocopheryl Acetate, Laureth-7 , Melaleuca Alternifolia (Tea Tree) Leaf Oil, Zanthoxylum Piperitum Fruit Extract, Pulsatilla Koreana Extract, Usnea Barbata (Lichen) Extract, Dinatrium Ethylendiaminetetracetic acid, Fragrance, Glycerin, Propanediol, Zingiber Officinale (Ginger) Root Extract, Platycodon Grandiflorum Root Extract, Camellia Japonica Leaf Extract, Centella Asiatica Extract, Polygala Tenuifolia Root Extract, Willow Bark Extract, Phellodendron Amurense Bark Extract, Citrus aradisi (Grapefruit) Seed Extract, Magnolia Officinalis Bark Extract, Rhus Semialata Gall Extract, Camellia Sinensis Leaf Extract, Taraxacum Officinale Dandelion) Rhizome/Root Extract, Oryza Sativa (Rice) Extract, Benzyl Alcohol, Lavandula Angustifolia (Lavender) Water, Borago Officinalis Extract, Artemisia Vulgaris Extract, Chamomilla Recutita (Matricaria) Flower/Leaf Extract, Salvia Sclarea (Clary) Extract, Hyacinthus Orientalis (Hyacinth) Extract (Hyacinthus Orientalis Extract), Centaurea Cyanus Flower Extract, Tocopherol, Ovalicin, Blue 1 (CI 42090), Sophora Angustifolia Root Extract, Melia Azadirachta Extract, Citrus Paradisi (Grapefruit) Fruit Extract
Customer Reviews
Write a Review
Ask a Question
09/07/2020
Rosemarie P.
United States
08/28/2020
Azalya F.
United States
I recommend this product
Really Great For Breakouts!
When I purchased this product, I somewhat conveniently had a breakout the day that it arrived. My forehead had two very painful blemishes on it and my left cheek was suddenly speckled with acne. I am trying to get my acne under control, so I added this product to my very simple skin care routine. After ONE USE the inflammation had decreased significantly, and after a weeks use, my blemishes were practicing gone. I have used this product for about two weeks and my usually oily skin has been much MUCH better. I am also working on clearing clogged pores on my face, and this product has not clogged my pores one bit! If you have oily skin, I recommend using this product with a oily skin-safe moisturizer (I use CeraVe Hydrating Facial Cleanser) with a gentle salicylic acid (such as Paula's Choice) and a light moisturizer (I use CeraVe Daily Moisturizing Lotion) to help decrease oil production and clogged pores. But, it is best to try whatever products work for you and to make sure that all products are gentle and noncomedogenic (meaning won't clog pores), and conveniently this serum falls under both criteria! A simple skincare routine is the best way to heal acne and to head toward clear skin!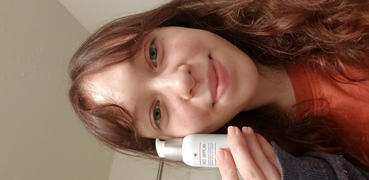 07/23/2020
LENA G.
United States
I recommend this product
Helped with mask breakouts
because I work in an essential job, i have to wear a mask when I'm on shift and like most people, have been breaking out. This serum helped so much with the breakouts and I'm so happy with my results!
AP
07/01/2020
anh p.
United States
I recommend this product
Good results
It did help me with the bumps.It also helps me calm the ance i have right now.
06/09/2020
Timothy B.
United States
I recommend this product
acne flare ups, gone!
I get a few pimples here and there, usually use an acne patch, cream or tea tree oil with not too great of results. I added this to my purchase of the zero line set, I use it 2-3 times a week on trouble areas, and within hours to a day my skin is clear; also have been noticing that i've been getting less flare ups
06/06/2020
Marissa D.
United States
I placed my order on
I placed my order on May 26, 2020 at 10 AM. I received the product today June 26, 2020 in afternoon. Haven't had the chance to use it yet and I already received an email the same day I received the product. All I can say is that it took 11 days for the product to reach me.
05/09/2020
Elisabeth S.
United States
This Serum is MAGIC
I can't get enough of how well Red Serum soothes my skin and completely obliterates my acne. In just two days time, my face is no longer red and irritated, or spotted with blackheads, zits and pimples. I've tried just about every kind of face wash, cream, medications etc., but none do the job as quickly and effectively as Red Serum!
04/20/2020
JACKIE L.
United States
Smooth Feeling
Product is light and feels smooth
04/15/2020
Andrew L.
United States
04/15/2020
Andrew L.
United States
Acne Fighter
It has been very effective at healing my skin and removing acne from forming.
02/16/2020
JESSIE A.
United States
Medicube Red Serum
Medicube Red Serum really like though Medicube Red Serum is a highly concentrated tea tree oil serum It is not at all drying, clears and calms even the most problematic skin.
11/25/2019
Gyxa Z.
United Kingdom
Love this serum!
I'm having such a great experience with this serum, honestly (before to apply to try it ) I read all the inf about it and totally meet my expectations, texture is great and the adsorption is really quick and not greasy at all, the scent is very gentle!!!. This means a lot to treat my sensitive skin and definitely I'm enjoying the experience with this brand!!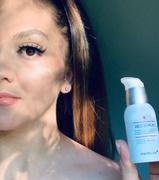 10/31/2019
myra r.
United States
Medicube Red Serum
This is the 2nd product by Medicube that I have tried. I have been very pleased. This Medicube Red Serum is Great for use on oily-acne prone skin, and sensitive skin. Made with a highly concentration Tree Tea Oil, for Soothing and Moisturzing Effects. I can say this Red Serum works very well. I had been having a patch by my nose of terrible acne breaking out. I have never had Acne, even when growing up. So this was a surprise too me. Thanks to the Red Serum I have been using the Medicube Red Serum my face has cleared up and has stayed soft send supple. Not sticky or oily. The fragrance of this serum is Ŵonderful. Not over powering, just very pleasing. This Serum gets 5 STARS from me.
10/31/2019
Katie S.
United States
10/31/2019
Jeni T.
United States