Non-irritating and soothing cream for acne-prone skin.

What it is
Red Cream contains 19 botanical extracts that soothe and hydrate complexion. It is effective in controlling sebum while leaving skin soft and smooth.

What is special
Red Cream is an all in one acne care cream that rejuvenates damaged skin, provides hydration, soothes sensitive skin, and repairs skin barrier all at once.

Who needs it
Acne prone skin types that would like to control breakouts and acne for healthy looking skin
People with oily skin type that wants to control sebum and prevent acne.
Weight: 30ml


Key Ingredients
Ovalicin
Effective for acne, anti-pruritic and anti-inflammatory
19 botanical extracts and oils
Deeply hydrate and soothe complexion and prevent acne development
Tea tree oil
Skin soothing, moisturizing, sebum control
Benefits
How to use
1. After cleanser, toner and serum step, apply an adequate amount evenly on the fac
2. Gently tap for better absorption
Key Ingredients
Ovalicin
Effective for acne, anti-pruritic and anti-inflammatory
19 botanical extracts and oils
Deeply hydrate and soothe complexion and prevent acne development
Tea tree oil
Skin soothing, moisturizing, sebum control
Full Ingredient
How to use
1. After cleanser, toner and serum step, apply an adequate amount evenly on the fac
2. Gently tap for better absorption
Medicube Red Cream Water, Glycerin, Stearyl Alcohol, Niacinamide, Beeswax, Ceresin, Hydrogenated Polyisobutene, PEG-100 Stearate, Glyceryl Stearate, Dimethicone, Cetyl Ethylhexanoate, Emu Oil, Colloidal Sulfur, Polysorbate 60, Beta-Glucan, Cetearyl Alcohol, Sorbitan Stearate, Melaleuca Alternifolia (Tea Tree) Leaf Oil, Butyrospermum Parkii (Shea) Butter, Triethanolamine, Carbomer, Tocopheryl Acetate, Butylene Glycol, Cetearyl Glucoside, Lavandula Angustifolia (Lavender) Oil, Betaine, Zanthoxylum Piperitum Fruit Extract, Pulsatilla Koreana Extract, Usnea Barbata (Lichen) Extract, Dinatrium Ethylendiaminetetracetic acid, BHT, Salicylic Acid, Salvia Sclarea (Clary) Extract, Propanediol, Hyacinthus Orientalis (Hyacinth) Extract, Adenosine, Zingiber Officinale (Ginger) Root Extract, Camellia Japonica Leaf Extract, Lavandula Angustifolia (Lavender) Water, Borago Officinalis Extract, Chamomilla Recutita (Matricaria) Flower/Leaf Extract, Phellodendron Amurense Bark Extract, Citrus Paradisi (Grapefruit) Seed Extract, Hyaluron Natrium, Centaurea Cyanus Flower Extract, Magnolia Officinalis Bark Extract, Phenoxyethanol, Benzyl Alcohol, 1,2-Hexanediol, Willow Bark Extract, Sophora Angustifolia Root Extract, Citrus Paradisi (Grapefruit) Fruit Extract, Ethylhexylglycerin, Ovalicin
Customer Reviews
Write a Review
Ask a Question
11/18/2020
Mark .
United States
works great!
worked great. planning on ordering the whole kit next. so far ive been happy with the product. started with zero line and will be trying out the rest. so far so good you can really see the difference even in just one use
10/02/2020
Peach
United States
Good to have it on hand
I use this when my blemishes are really bad and this instantly calms the redness. And after using couple of days my skin is clear! I call this my emergency cream!
07/16/2020
Jenn K.
United States
Better for Acne Skin Types
After trying it for two days I felt it too strong for my skin type because I had sudden bumps, on the right side, inflammation along with a cystic acne. But when I switched back to the Pore Cream, the acne vanished and the blemishes had slowly disappeared! The reason why I give it 4 stars is because of their genuine advise and honorable service. At first, I had already purchased their Red Cream before waiting for their response if this cream is suitable for my skin. Normally beauty corps would typically give an immediate "yes" manipulating us to purchase it or deceive us with false info. But when Medicube messaged me back she advised I stick to the Pore Cream as the Red Cream would be too strong for me. I should have listened instead of taking it as a risk which I regret. Since their advises are trustworthy I can feel more than confident to use their products and continue trying new ones in the future. As for their service for the return, they were deeply caring leaving kind and encouraging words to the customer. I am more than happy to share their products with my friends now. Thank you Medicube!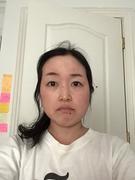 Red cream
Love this cream
05/28/2020
Sreykeo B.
United States
05/23/2020
Sediqa
Australia
Helps with skin redness
I have fair asian/middle-eastern skin type. When I first got this product, I wasn't too into the thick consistency of the cream but I've seen that it has helped me control breakouts. Also whenever my skin feels irritated from trying new beauty products, this helps calm down the redness in my skin. This has really set a standard towards facial creams for me!
05/05/2020
Seongji K.
United States
10/31/2019
Dana H.
United States

Medicube Red Cream

This cream is pretty nice. it is the final step in your skincare routine to help minimize breakouts. My skin isnt terrible, but I still breakout here and there. Ibhave been using this for about a week and its seems to be helping. The cream is thicker and absorbs pretty quickly. It seems to moisturize a bit also.

This is really affordable and effective for my sensitive skin. It doesn't sting like other products used to do to me. I used to get red flushes after applying stuff, but after switching to medicube, it stopped causing me red flushes. That's why i really recommend this

damn i love this cream! it's noncomedogenic so it doesn't make my pores get clogged at all. i don't usually fancy crema textures, but this one works fine on my skin! I usually use it at night before I go to sleep.

I really like this cream because it doesnt cause breakouts like the other creams that I used. It's lighter than I'd expect it to be, so I think because of that it doesnt clog my pores at all.

my skin is so moist after using this, but i don't feel oily so it's great!

Gotta say this product is my holy grail. it's not drying, not oily, doesn't leave a stickiness feeling after application too!

Liquid error: Could not find asset snippets/voyager-product-metafields.liquid