Ingredients
Red Concealer #21
Water, Titanium Dioxide, Cyclopentasiloxane, Phenyl Trimethicone, Butylene Glycol, Cetyl PEG/PPG-10/1 Dimethicone, Iron Oxides (CI 77492), Polymethyl Methacrylate, Trimethylsiloxysilicate, Mica
PEG-10 Dimethicone, Vinyl Dimethicone/Methicone Silsesquioxane Crosspolymer, Sodium Chloride, Iron Oxides (CI 77491), Triethoxycaprylylsilane, Aluminum Hydroxide, Disteardimonium Hectorite, Iron Oxides (CI 77499), Caprylyl Glycol, Hydroxyacetophenone, Centella Asiatica Leaf Extract, Methicone, Squalane, 1,2-Hexanediol, Ethylhexylglycerin, Madecassoside
-
Red Concealer #23
Water, Titanium Dioxide, Cyclopentasiloxane, Phenyl Trimethicone, Butylene Glycol, Cetyl PEG/PPG-10/1 Dimethicone, Iron Oxides (CI 77492), Polymethyl Methacrylate, Trimethylsiloxysilicate, Mica
PEG-10 Dimethicone, Vinyl Dimethicone/Methicone Silsesquioxane Crosspolymer, Sodium Chloride, Iron Oxides (CI 77491), Triethoxycaprylylsilane, Aluminum Hydroxide, Disteardimonium Hectorite, Iron Oxides (CI 77499), Caprylyl Glycol, Hydroxyacetophenone, Centella Asiatica Leaf Extract, Methicone, Squalane, 1,2-Hexanediol, Ethylhexylglycerin, Madecassoside
RED CONCEALER
Red Concealer #21 Water, Titanium Dioxide, Cyclopentasiloxane, Phenyl Trimethicone, Butylene Glycol, Cetyl PEG/PPG-10/1 Dimethicone, Iron Oxides (CI 77492), Polymethyl Methacrylate, Trimethylsiloxysilicate, Mica PEG-10 Dimethicone, Vinyl Dimethicone/Methicone Silsesquioxane Crosspolymer, Sodium Chloride, Iron Oxides (CI 77491), Triethoxycaprylylsilane, Aluminum Hydroxide, Disteardimonium Hectorite, Iron Oxides (CI 77499), Caprylyl Glycol, Hydroxyacetophenone, Centella Asiatica Leaf Extract, Methicone, Squalane, 1,2-Hexanediol, Ethylhexylglycerin, Madecassoside - Red Concealer #23 Water, Titanium Dioxide, Cyclopentasiloxane, Phenyl Trimethicone, Butylene Glycol, Cetyl PEG/PPG-10/1 Dimethicone, Iron Oxides (CI 77492), Polymethyl Methacrylate, Trimethylsiloxysilicate, Mica PEG-10 Dimethicone, Vinyl Dimethicone/Methicone Silsesquioxane Crosspolymer, Sodium Chloride, Iron Oxides (CI 77491), Triethoxycaprylylsilane, Aluminum Hydroxide, Disteardimonium Hectorite, Iron Oxides (CI 77499), Caprylyl Glycol, Hydroxyacetophenone, Centella Asiatica Leaf Extract, Methicone, Squalane, 1,2-Hexanediol, Ethylhexylglycerin, Madecassoside
Customer Reviews
Write a Review
Ask a Question
05/16/2020
Maipanhia M.
United States
love it
Great product. Will buy again.
05/05/2020
Katie .
United States
Great Product!
The coverage is great! needs to be used with primer
04/06/2020
Tina N.
United States
light and airy
the color is a bit light for my skin tone but not too bad i just add another concealer to cover better. overall a good product
03/15/2020
Katherine .
United States
A bit yellow
The coverage is really good if you use a brush! Make sure to set it with powder! my skin is a bit fair because I don't go out in the sun, so I can't do spot treatments, i have to blend it with my foundation. i got the lightest shade but its yellow!
03/14/2020
Reynalou L.
United States
Adverse reaction
I bought this product for the first time, it's good to try. The essence and serum I like it but the concealer I got adverse reaction on my face so I stop using it. Other than its a expensive compare to other skin care but I like it. I would recommended the essence and serum it's awesome.
01/06/2020
Mary C.
United States
Truly conceals everything
I love the red concealer! I have dark circles under my eyes since having kids and could not find a concealer to hide them! It also hides redness from a pre existing pimple! ⭐️⭐️⭐️⭐️⭐️ From me
11/12/2019
Jamie
United States
Great
It works great, getting second one
It doesn't highlight my dry patches on the cheek
I use this all over my face after I apply primer for full blemish coverage. You can layer it to cover acne, scars and beauty marks. It doesn't cake or crease. I applied some mineral foundation for color and then the setting powder for an all day fresh look that you don't need to reapply and lasts at least 8 hours. It's all natural and hypoallergenic. This is definitely a must have.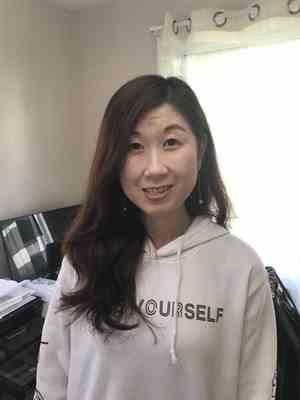 it's really thick, but it covers well and it doesn't clog pores!
这是我用过最好的一款了 只需要一,一米粒大 就可以遮瑕透气 我是和primer混合一起用的
This stuff covers and blends with my skin tone so well, I don't even use foundation anymore. Totally love this stuff!
Love, Love, Love. Seriously, it just... covers, and doesn't look cakey. After you set it with powder, your warmth from your skin just lays it out and you cant even tell your wearing it. Ive literally slept in this stuff and gone to work the next morning only needing shadow and lip touch-up. Its fantastic.