CLEAR PORES, CLEAR SKIN
What it is
Dual textured toning pads infused with a unique blend of natural ingredients to exfoliate dead skin cells, regulate sebum, and tighten pores.
Zero Pore Pads remove residue and gunk from the surface while hydrating skin at the same time. Troubled skin is treated and soothed to reveal visibly clearer and smoother skin. Formulated with AHA Fruit Complex that gently exfoliate and deeply penetrate to clear away buildup, dirt and debris from pores. It also contains patented botanical formulas clinically proven to reduce sebum production and tighten pores.

What is special
"Zero Pore Pad is a hypoallergenically certified, irritation-free hydrating pad soaked with toning solution. With a golden ratio of AHA and BHA, pores are cleaned while dead skin cells are removed to reveal clean and healthy looking skin, all with one pad.

Embossed side
- Exfoliate dead skin
- Erase excess oil
- Remove impurities

Silky side
- Moisturize skin
- Manage skin texture
- Smooth skin for soft glow"

Who needs it:
All skin types who desire healthy looking skin without enlarged pores All who is looking for convenient and effective skincare item
Weight: 100ml/70 pads

Main Ingredient:
White Willow Bark
Contains salicylic acid which helps to unclog pores
Grape, Key Lime, Lemon, Apple, Orange
Naturally slough off dead skin cells, rough patches, and debris
Cypress Tree Leaf, Purslane, Baikal Skullcap
Natural anti-inflammatory properties decrease swelling of overactive sebum glands
Key Ingredients
White Willow Bark
Salicylic acid to unclog pores
Grape, Key Lime, Lemon, Apple, Orange
Naturally slough off dead skin cells and rough patches
Cypress Tree Leaf, Purslane, Baikal Skullcap
Natural anti-inflammatory properties decrease swelling of overactive sebum glands
Full Ingredient
How to use
1. After cleansing, with the embossed side, gently swipe across the face from the center outwards
2. With the silky side, gently swipe your face one more time for a final polishing touch
3. Lightly pat to enhance absorption
Zero Pore Pads Water, Methylpropanediol, Trometamin, Lactic Acid, Alcohol Denat., 1,2-Hexanediol, Panthenol, Glycereth-26, Salicylic Acid, Ammonium Acryloyldimethyltaurate/VP, Copolymer, Betaine, Trehalose, Polyglyceryl-10 Laurate, Ethylhexylglycerin, Glycerin, Allantoin, Polyglyceryl-10 Myristate, Disodium EDTA, Butylene Glycol, Sodium Hyaluronate, Betaine Salicylate, Citrus Aurantium Dulcis (Orange) Peel Oil, Citrus Limon (Lemon) Peel Oil, Citrus Grandis (Grapefruit) Peel Oil, Citrus Aurantium Bergamia (Bergamot) Fruit Oil, Rosmarinus Officinalis (Rosemary) Leaf Oil, Eucalyptus Globulus Leaf Oil, Lavandula Angustifolia (Lavender) Oil, Vitis Vinifera (Grape) Fruit Extract, Citrus Aurantifolia (Lime) Fruit Extract, Citrus Limon (Lemon) Fruit Extract, Pyrus Malus (Apple) Fruit Extract, Citrus Aurantium Dulcis (Orange) Fruit Extract, Ethyl Hexanediol, Centella Asiatica Extract, Slix Alba (Willow) Bark Extract, Origanum Vulgare Leaf Extract, Chamaecyparis Obtusa Leaf Extract, Lactobacillus/Soybean Ferment Extract, Cinnamomum Cassia Bark Extract, Scutellaria Baicalensis Root Extract, Portulaca Oleracea Extract, Oenothera Biennis (Evening Primrose) Flower Extract, Pinus Palustris Leaf Extract, Ulmus Davidiana Root Extract, Pueraria Lobata Root Extract, Limonene
Clinical Results

In a 2-week clinical study of men and women ages 20-60:
Pore size was reduced by 1.57%
Pore condition improved by 3.15%
100% felt their skin was smoother and are satisfied with the product
82.6% noticed a size reduction of their pores

In a consumer survey taken by men and women ages 20-60 after 2 weeks of daily use:
100% felt their skin was smoother
82.6% noticed a size reduction of their pores
95.7% said it was moisturizing
100% were satisfied overall

FAQ

When do I use it?
You can use it at the toner stage after washing your face in the morning and evening. The product can be used up to twice a day, but if your skin is very sensitive, we recommend you to use it twice a week.

Can I put it in the refrigerator and use it?
Yes, you may store it in the refrigerator to make cooling pads. We recommend storing the product at room temperature, avoiding high temperature and direct sunlight. The pad may dry after use, so please keep the lid closed.

Can you do dual-care for exfoliation and pore care with the pads?
Unlike other pad products, Zero Pore Pad products are dual-care products for pore care and exfoliation. Salicylic acid ingredient helps exfoliate and Anti Sebum P can help pore tightening.

Is it safe to contain AHA, BHA ingredients together?
Zero Pore Pad's AHA is 0.01% and BHA is 0.45%, and it is made according to the proper mixing limit, so it is safe to use.

Better with

Zero Foam Cleanser - Use as the first step to cleanse pores with low irritation
Zero Pore Pads - Apply as a toner pad after cleansing to exfoliate dead skin cells and clear away oil and debris
Zero Pore Serum - Use it after mask to balance your skin's moisture levels
Zero Pore Cream - Use it after applying serum to deeply hydrate your skin
Customer Reviews
Write a Review
Ask a Question
11/23/2020
Jerrika A.
United States
11/08/2020
Jaehee J.
United States
I recommend this product
My holy grail!
I've personally used through 3 full tubs and halfway done with my fourth (the first two were the first version) and ever since I got my hands on this, I haven't used other toner pads! I don't personally have visibly big pores or oily skin so it's quite difficult to see difference in pore size but it leaves my skin feeling super soft and clean. These pore pads can be used in a couple different ways: 1. Like the normal toner pads. After washing your face, use it to clear away remaining dirt and prep your skin 2. Makeshift face patch/face mask. Leave the pads on your face where you most need them for a couple minutes and then use the remaining toner on the pads as toner 3. Cooling and soothing patches. Pop a couple in a zip log bag and pop it in the fridge to cool while you shower and when you come out you can put it on your face and let it have a cooling effect (on top of tightening!)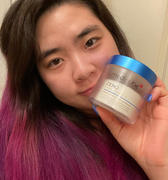 10/28/2020
Jeraldine s.
United States
10/16/2020
Hendrika
United States
I recommend this product
Makes your skin feel so clean and smooth
I have always had some problems with my pores. They are large and sometimes clogged so I was really looking forward to using these pore pads. I am in love with these. These pads reduce sebum, control moisture and minimize pores. First I start with the embossed side and gently swipe it across my face and then use the silky side for a polishing touch and pat it lightly to help with absorption. I can't believe what a change these pads have made. My pores are smaller and tighter and my skin feels so smooth and soft. My skin feels so clean and hydrated. Not a tight or dry feeling at all. I love using these pads in combination with the serum to make my skin look clean and smooth. The pads give my skin a nice glow! Highly recommend them.
10/14/2020
Alpha G.
United States
09/29/2020
Thi N.
United States
I recommend this product
Totally satisfied!!!
I had terrible skin pores and blackheads for more than 10 years and tried a lot of products but nothing worked well until I saw medicube ad on FB and decided to give it a try. The result was obvious after the first week. Now I'm confident to show off my skin to friends. Never wanted anyone to see my skin before. Thanks Medicube for healing my skin.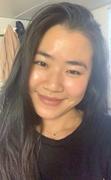 07/30/2020
Tanya
United States
07/27/2020
Kuo-Yi T.
United States
07/24/2020
Renee S.
United States
I recommend this product
my skin was never better!
To start, i have been using the zero pore pads for about 15 days now. I use one every morning before my skin care/makeup routine, and also every night after washing my face. I have sensitive skin and this product does not irritate me at all or burn like more products do for me. Sometimes i get a slight tingle, but i actually really like that because it lets me know it's working. At first when using them, i thought it was strange that it left almost an oily feeling, but now i realize, it's not oil at all! The liquid on the pads once absorbed makes my skin glow like no other! My acne is almost non-existant at this point! My makeup goes on great! The best part is how simple and quick to use they are! So easy even if you don't have the time! I have very dry skin and was worried they may dry it out, but they do not at all! however i also use their deep erasing cream, and the two together make my skin so hydrated and glowing! After buying 100+ different skin products, i have finally found the product line for me. Thank you medicube! I will forever be a customer.
06/30/2020
Samanatha K.
United States
I recommend this product
Love it!!
It's super hydrating and after a week I have definitely seen results. I have large crater like pores and black heads and I have struggled to find anything that helps. These pads are amazing!!! My skin is amazing smooth and hydrated and my pores are noticeably smaller, the black heads on my nose are half of what they used to be without me using any peels. It's the best thing I have ever done!!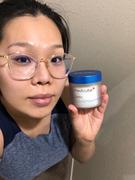 06/30/2020
Hayoung C.
United States
I recommend this product
Holy grail product to get rid of Adult acne!!!
I am near 30 years old and am now facing adult acne! I bought this product because of seeing it on ads on Instagram and decided to give it a try. It turns out that it's perfect for my skin type and leaves a nice dewy texture. I love the scent of the pore pads and I've been seeing my acne clear up. It must be the salicylic acid in the product, but it definitely does not dry out my skin and it actually improved the quality and texture of it. I'm so happy with this product! Will definitely buy again.
06/13/2020
amanda c.
United States

Liquid error: Could not find asset snippets/voyager-product-metafields.liquid