Glass Glow Essence
This product expires on June 15, 2020.
Please be assured that all products within the expiry date are completely safe to use.







Ingredients
Glass Glow Essence
Water, Glycerin, Niacinamide, Butylene Glycol, Dipropylene Glycol, Trehalose, Ammonium Acryloyldimethyltaurate/VP Copolymer, Chlorphenesin, Phenoxyethanol, Glycereth-25 PCA Isostearate, Ethylhexylglycerin, Caprylyl Glycol, Hydroxyethylcellulose, Adenosine, Fragrance, Disodium EDTA, Sodium Hyaluronate, 1,2-Hexanediol, Hydrolyzed Collagen, Soluble Collagen, Atelocollagen
Customer Reviews
Write a Review
Ask a Question
I've used this product, along with the liquid collagen, for a week now. It's easy and smooth to apply and doesn't irritate my skin. I was surprised as to the large quantity . first apply the liquid collagen essence, then the serum before going to bed. Letting my skin absorb as much as possible over night. I've woken up this week with my skin feeling hydrated and smooth.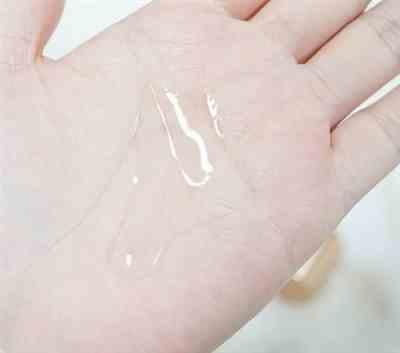 02/26/2020
Kewin G.
United States
I love it
This product it's amazing
02/18/2020
Edy C.
United States
Glass glow essence.
Bought this for a friend and she said it works wonder on dry skin. Using only for a week and has noticeably change of skin texture.
02/17/2020
Christine A.
United States
Love it
Love this product. I have used this for a week and I see a difference in my skin
01/31/2020
Kelly
United States
Feels really thin
It's not heavy and soaks into my face. Usually stuff like this would make my face feel sticky but this doesnt!
it's really light, i'd recommend with a cream. can we have a triple collagen cream????
I use this as an extra moisturizer before I apply on creams. I like how it makes the creams later get absorbed better into my skin. It's worth the price
The collagen serum and essence were so light and really keeps your skin hydrated all day!!!
It's absorbed to face skin very fast. I love the product so much..
Using this product is well worth it and might I say is that a good 2-4 "drops" goes a long way for use on my face. I purchased this product by being a little skeptical because just like any other facial products will just leave your face dry and no results. I use this at night before sleeping. I go warm water, cleansing, SKIN, lotion, cream, and sleeping pack. When I wake up I wash with warm water and pat dry gently then moisturizing with a different brand (that's literally it). But my face has been clearing up (my cousin even asked me what I used). I played sports in the sun and there was dirt, which also meant sweat + open pores= acne and black/whiteheads. Never really took care of it because I was just tired after practices & games. It was a slow progress, but you can't expect any product to work wonders in a second. It takes time. So I put my patience cap on and did my routine. Oh and great smell, plus it feels clean...no harsh smells or irritation. Give this product a try. I don't regret it. (:
I recently discovered the K-beauty skin care regime and I am hooked for life. this product line is making my skin look younger than it ever has before! My skin stays moisturized and feels clean and silky smooth. I actually am starting to have the skin I thought I would at my age. If you struggle with acne and are looking for a wonderful cleanser certainly give this a try!
Used it for about 2 weeks now. It's good for prepping my skin before makeup.