Red Foam Cleanser 120ml
Ingredients
Red Foam Cleanser 120ml
Water/Aqua/Eau, Glycerin, Palmitic Acid, Stearic Acid, Lauric Acid, Myristic Acid, Potassium Hydroxide, Glyceryl Stearate SE , Cocamide DEA, Propylene Glycol, Cera  Alba/Beeswax/Cire d'abille, Cocamidopropyl Betaine, Glycol Distearate, PEG-60, Hydrogenated Castor Oil, Salicylic Acid, Phenoxyethanol, Sodium Chlorid, Chlorphenesin, Tocopheryl Acetate, Alcohol, Disodium EDTA, BHT, Sophora Angustifolia Root Extract 
Customer Reviews
I love this face wash! Makes your skin nice and clean without drying you out too much, I've also noticed this gets a full face of makeup off pretty darn well (effortlessly actually)! Which is actually hard to find in acne preventing cleansers. That was a nice surprise and this keeps my face clean and smooth and has helped me with acne.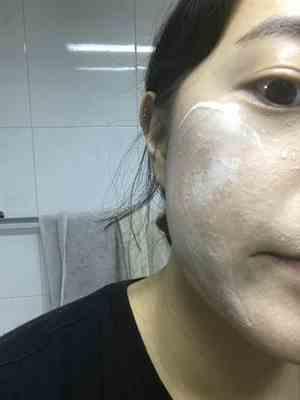 11/26/2019
Ashley R.
United States
Love it!!!!!
Leaves my face feeling like I got a deep clean all the dirt and oil off of the day and night all gone.
11/12/2019
Jamie
United States
Great
Feels clean but not too dry
11/11/2019
M.H.
United States
This stuff really works!
I know that having acne we try many tings to no avail. I gave medicube a chance and saw results within three weeks. The cleanser is great because it cleans my skin without making it dry. I've been using this 2x daily for three years now and my acne is gone!!
Great product. Makes my face feel fresh but a little dryer than I would like but still nice. I'd but again.
Good cleanser, after using a while my acne stopped growing...
Love it! Only product that makes me look forward to washing my face! After using this cleanser, I feel clean, fresh and relaxed.... and it makes the rest of the skin care work it's magic too!
It helped to control my oily skin without drying out, so I like it very much..
It smells okay, feels okay.
THis foam cleanser is great. I used it to replace my previous oil-based cleanser and this feels just so good on my skin!!
Love this cleanser a lot!! It's so moisturising.
Guy in early 20's here. A Korean friend recommended this to me for my acne skin, man this feels really good! It doesn't dry out my skin after washing. Best cleanser I've ever used!