Zero Line 3 SET Special EVENT
-30%

Ingredients
Zero Pore Pad
-
Zero Pore Serum
Water, Butylene Glycol, Dimethicone/Vinyl Dimethicone Crosspolymer, Cyclopentasiloxane, Cetyl Ethylhexanoate, Cyclohexasiloxane, Polysorbate 60, Bis-PEG-18 Methyl Ether Dimethyl Silane, Glyceryl Stearate, Dimethicone PEG-100 Stearate, Phenoxyethanol, Chlorphenesin, Tromethamine, Polyacrylate-13, Fragrance, Ethylhexylglycerin, Isoceteth-10, Acrylates/C10-30 Alkyl Acrylate Crosspolymer, Isoceteth-25, Caprylyl Glycol, Carbomer, Polyisobutene, Disodium EDTA, Citrus Aurantifolia (Lime) Peel Extract, Cymbopogon Schoenanthus Extract, Mentha Rotundifolia Leaf Extract, Polysorbate 20, Sorbitan Isostearate, Camellia Japonica Flower Extract, Fomes Officinalis (Mushroom) Extract, Uncaria Gambir Extract, Cinnamomum Zeylanicum Bark Extract, Pelargonium Graveolens Extract, Sanguisorba , fficinalis Root Extract, Nelumbo Nucifera Flower Extract, BHT
-
Zero Pore Cream
Water, Propanediol, Butylene Glycol, Glycolic Acid, Dimethicone, Camellia Japonica Flower Extract, Cetyl Alcohol, Caprylic/Capric Triglyceride, 1,2-Hexanediol, Cyclopentasiloxane, Polysorbate 60, Cyclohexasiloxane, Beeswax, Stearyl Alcohol, Potassium Hydroxide, Glyceryl Stearate, Panthenol, PEG-100 Stearate, Sorbitan Sesquioleate, Glycerin, Myristyl Alcohol, Helianthus Annuus (Sunflower) Seed Oil, Allantoin, Xanthan Gum, Fragrance, Alcohol, Disodium EDTA, Phenoxyethanol, Glycine Soja (Soybean) Oil, Sodium Hyaluronate, Ethylhexylglycerin, Bixa Orellana Seed Oil, Fomes Officinalis (Mushroom) Extract, Sanguisorba Officinalis Root Extract, Uncaria Gambir Extract, Cinnamomum Zeylanicum Bark Extract, Nelumbo Nucifera Flower Extract, Pelargonium Graveolens Extract, Tocopherol,
Cymbopogon Schoenanthus Extract, Citrus Aurantifolia (Lime) Peel Extract, Mentha Rotundifolia Leaf Extract
Customer Reviews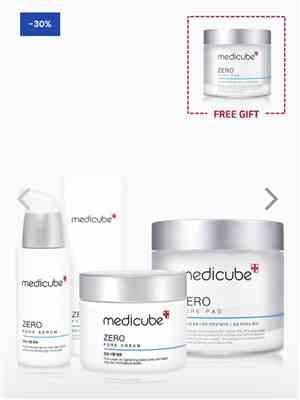 11/03/2019
I recommend this product
Should you buy this????
Okay, after their intense advertising on Facebook makes it hard for you to ignore. I was only going to buy the Pore Pad, but got suckered into the free jar if I were to buy the set. It's been a week, my skin seemed to be more taught, I don't see much difference in the pores yet, it's Just not as dark. The serum and cream, the scent is light and has a slight minty smell to it. Also, I have hormonal cyst that grows when my cycle is on, these products makes it go away real fast—crazy awesome! The amazing thing is that, the pore pads acts as an amazing make up primer! My make up seems to stay in place so much longer, I just can't describe it! I'm giving it 4 stars because I like to apply it on my neck and chest, but it's sticky even throughout the day if you don't apply another product after the pore pads.
Paris L.
United States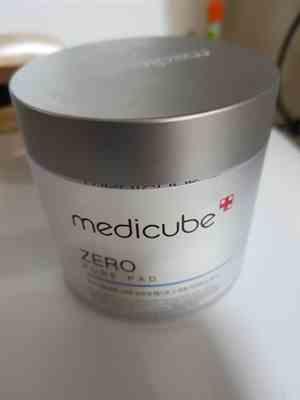 10/30/2019
Makes my skin look good and feel good. I don't breakout as much anymore. Love this product!!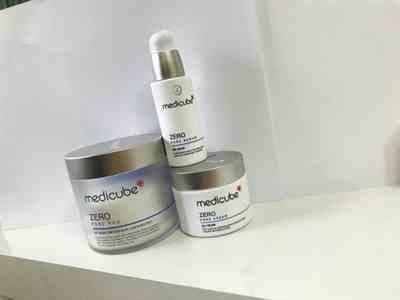 10/17/2019
bought this set since I've bee using the zero pore pads and wanted to try other zero line stuff. For me, they've removed some of the whiteheads on my skin and calmed the pimples as well.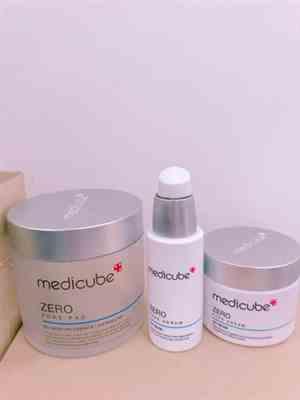 10/17/2019
Love all of them!! Just right for my oily skin with wide pores. I can see the difference made by these lovely items!! I'll keep using them :D!!
10/18/2019
I used the zero pore pads and i loved it. this set is so worth it and I didn't regret buying this at all. the serum and cream keeps my pores hydrated all day so they don't have to produce a lot of oil. whenever I used them at night I noticed that I didn't wake up in the morning with enlarged and oily pores. great stuff!
10/18/2019
I love how the serum feels on my skin, it's like a primer for makeup as it softens my pores and smooths out the surface for foundation. I only use the cream at night as it's thick. But so far I like the whole set, it's doing fairly well on my skin.
10/18/2019
I bought this to try because the ads were so convincing. I found that it helped balanced my moisture so I don't feel too dry or oily in the afternoon. I'd say it's a great investment!
10/17/2019
It didn't tighten my pores so dramatically, but it works. The cream fully moisturizes my dry skin and that's why I like this. I wanna buy one more set after running out of it.
10/17/2019
Recommend you guys to try this set!! Especially for someone who has oily skin. It's not heavy. I like its light texture that doesn't break away my makeup.
10/17/2019
I like this set!!! They are not sticky and oily. really helps my pores tightened.